Where to Stay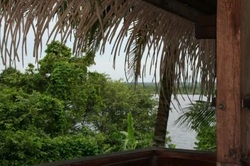 The nicest place to stay in the area is the Lamanai Outpost Lodge (
http://www.lamanai.com/
).
This is a well equipped high-end lodge provides both accommodations and meals. Staff at the lodge can inform you as to the availabilty of touring the Ka'Kabish ruin and can put you in contact with the archaeological project as well as make any necessary travel arrangements. The site is located roughly 12 km from the Lodge along an unpaved dirt road.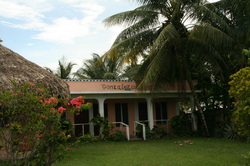 Budget travellers or backpackers can stay at the Gonzelez Guest House. These clean, basic accommodations have airy rooms with two beds and private, cold-water facilities. Visitors should be aware that the owner of the Guest House, Dona Olivia, does not speak English and the rooms are largely booked during the summer (May-July) by archaeological and biological research crews so it is advisable to call in advance about availability (011-501-667-3232 or 011-501-668-8593).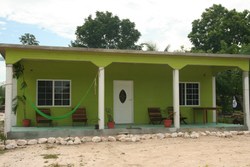 Travellers can also stay in the Green Guest House just down the road from the Gonzelez Guest House. This facility has four rooms, each with two single beds, a central common area, and two bathrooms. The owner Marvi Murillos speaks perfect English. The rooms are largely booked during the summer (May-July) by researchers.