About Ka'kabish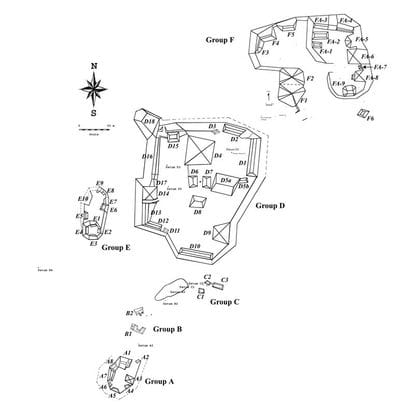 Ka'Kabish is a medium-size centre in north-central Belize located approximately 10 km from the larger, and more famous, site of
Lamanai
. The core area of Ka'Kabish was separated roughly in half by the construction of a modern road that connects the village Indian Church to San Filipe.
In contrast to the extensive research conducted at Lamanai (cf. Graham 2004), little was known about Ka'Kabish prior to the start of the Ka'Kabish Archaeological research project in 2007.
Archaeological investigations have been on-going since 2007 and are currently provide field school and research opportunities for undergraduate and graduate students through Trent University, Canada. Additional information and copies of our annual reports and publications can be downloaded from our Publications & Reports page.
Although the land is currently privately owned by three different Belizean landowners, arrangements can be made to tour the site, and interested tourists are advised to ask around in Indian Church or at the Lamanai Outpost Lodge for knowledgeable guides. It is not recommended that people tour the site themselves.
---